Lympha Pro 8400 improves the sanguine and lymphatic circulation of the human body
1 pair of pressotherapy boots with 6 pneumatic chambers and 6 default programs.
MaxStar UAM 8400
Maxstar Uam-8400 is a specialized pressotherapy machine that assures the lymphatic drainage through firm air compression, which is the equivalent of an therapists expert hands. It's basic function is to improve the sanguine and lymphatic circulation of the legs, arms and torso by performing a lymphatic drainage through pressotherapy. The machine successively inflates and deflates the pneumatic chambers of the cuffs through air compression.
Amelioration of medical issues
The Maxstar Uam-8400 pressotherapy machine is especially efficient in the amelioration of certain medical issues (with medical assistance in some cases):
Acute edema (post operation or burn injury);
Chronic edema (based on a venous insufficiency);
Chronic venous insufficiency (CVI);
Lymphedema (Lymphatic edema);
Post paralysis treatment.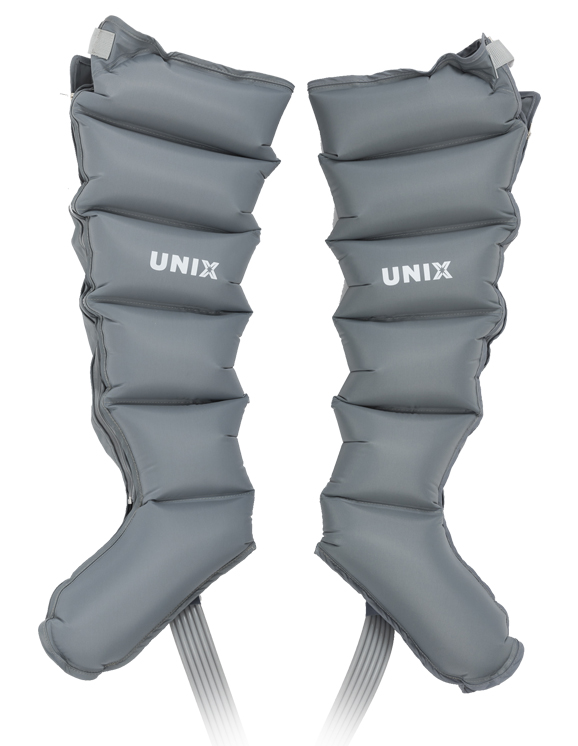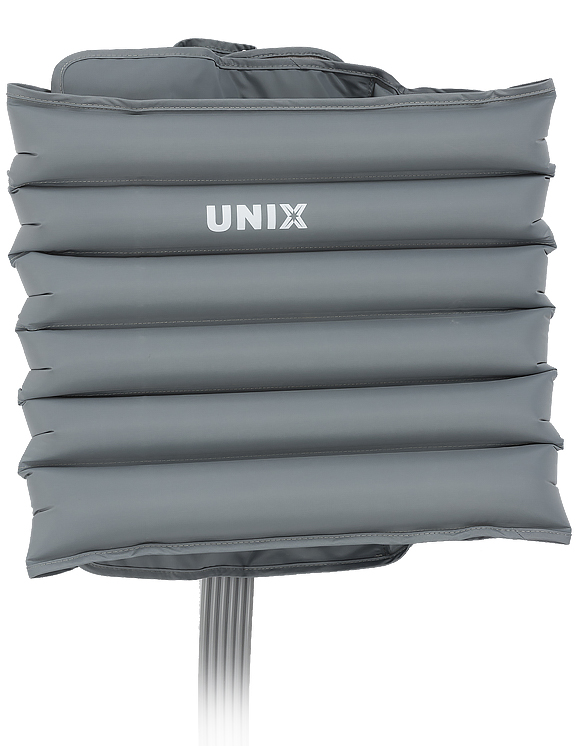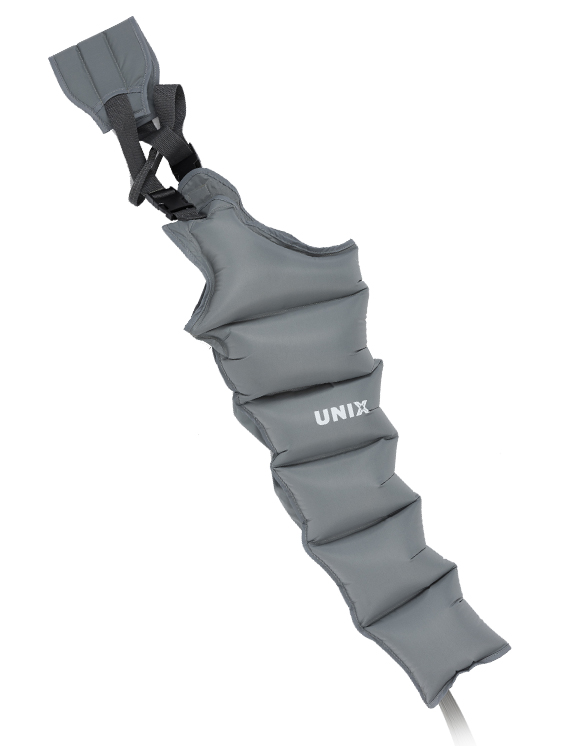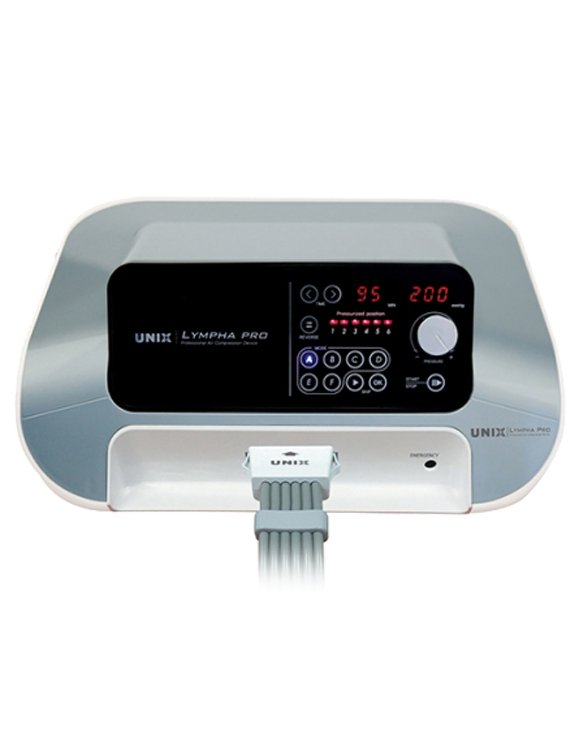 The Maxstar Uam-8400 pressotherapy machine is easy to set up and operate. The lymphatic drainage is effortless and user friendly. All you have to do is turn on the device and set the program, while the patient benefits from the various pressotherapy treatments.
Circulatory problems & increased treatment efficiency
The Maxstar Uam-8400 pressotherapy device is especially recommended for circulatory problems, as it can significantly increase the effects of body remodeling and anti cellulite treatments:
Health issues caused by a deficient sanguine circulation;
Excess cellulite and body fat;
Helps create a firm skin and a healthy body;
Post workout treatment;
Excellent for the elderly and against general weakness, sedentariness and insomnia.
Technical Specifications
MAXSTAR UAM-8400

Pressure: 0 – 200mmHg (±10%)
Lymphatic drainage treatment duration: 5-95 minutes
Available massage programs: 6 (A, B, C, D, E, F)
Size: 410 x 310 x 210mm
Weight (without accessories): : 4.8kg
Accessory boots (2) (delivered in pairs): 6 pneumatic chambers
OPȚIONAL – Pneumatic cuff for the torso (1): 6 pneumatic chambers
OPȚIONAL – Pneumatic cuff for the arms (1): 6 pneumatic chambers

Characteristics
MAXSTAR UAM-8400

A maximum amount of two accessories can be used simultaneously
The usage of this practical device saves time and space
6 default dynamic programs
PROGRAMS
Lymphatic drainage Compression





Lymphatic drainage is recommended after every body remodeling treatment as it increases and amplifies their results, thanks to the fact that it accelerates the lymphatic circulation between the intercellular spaces.
Lymphatic drainage performed through pressotherapy can accelerate the lymphatic circulation to up to 10 – 15 times.